BF-50SST
New innovative TRANSPORTATION TESTER "Triaxial Simultaneous Vibration" + "Shock"!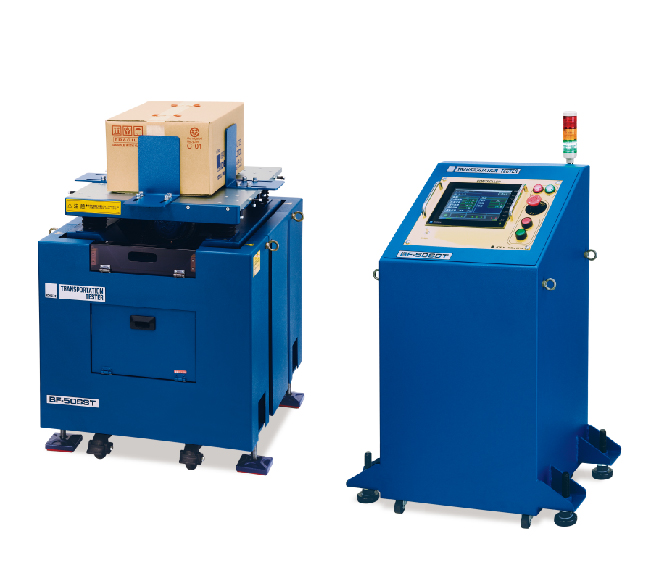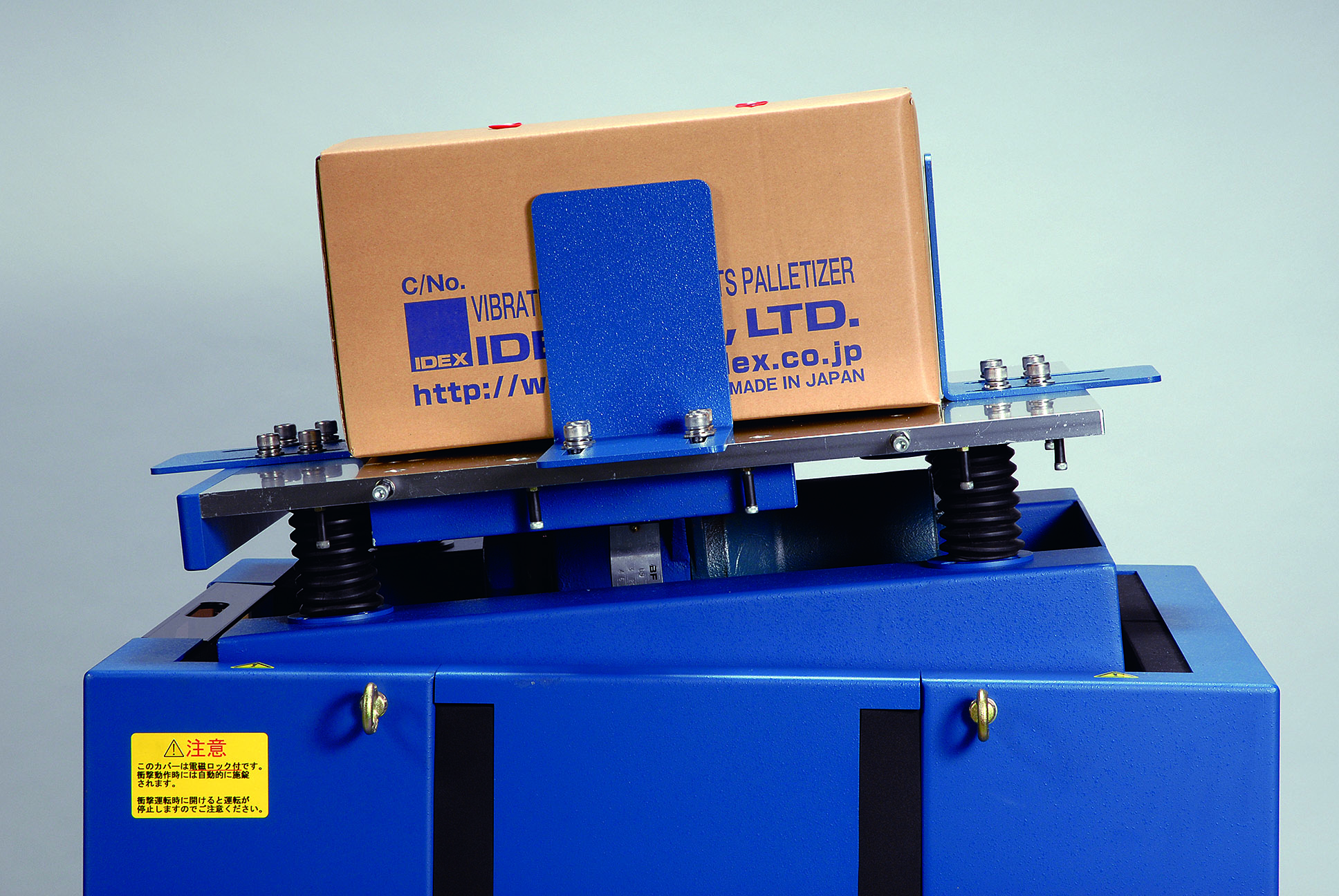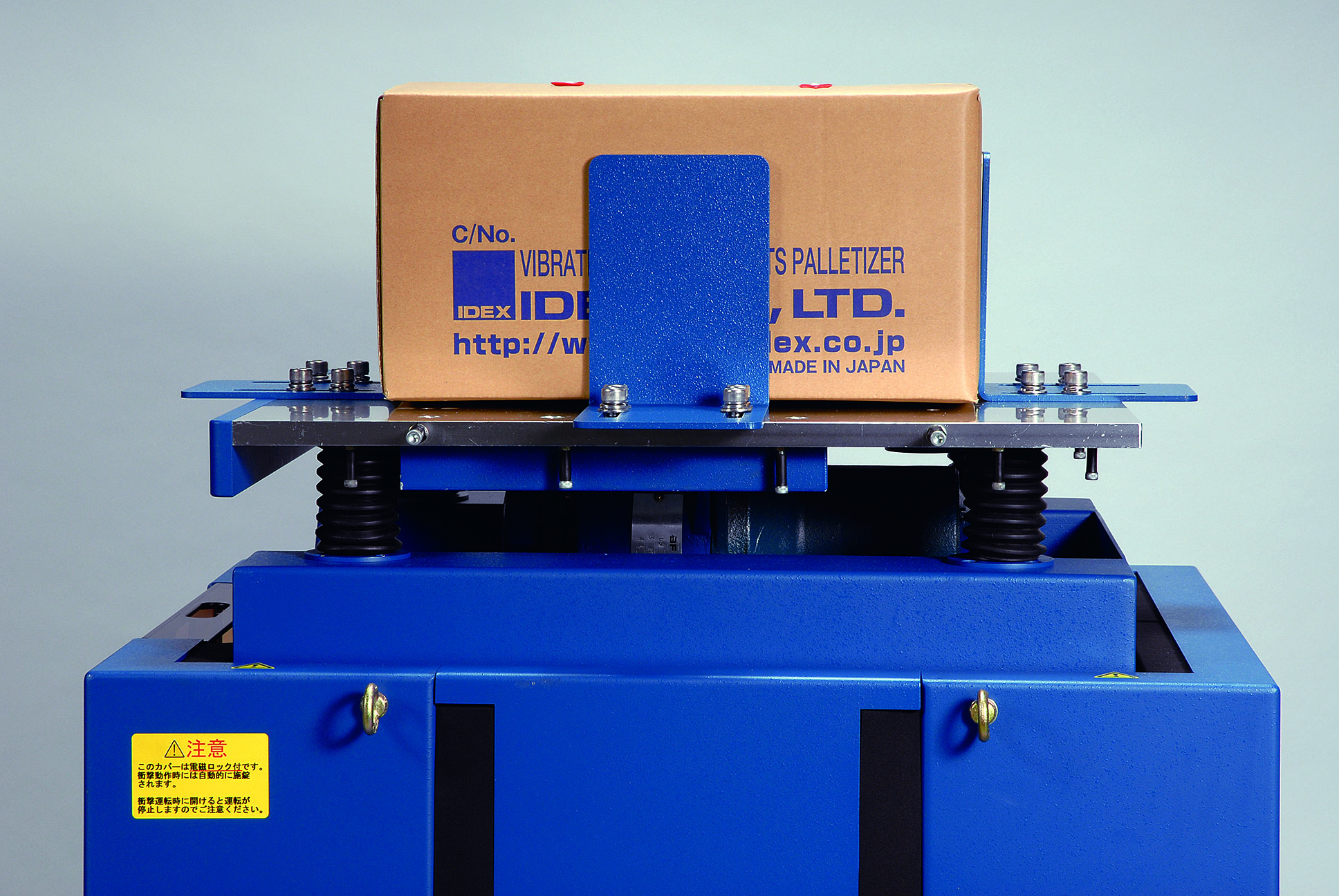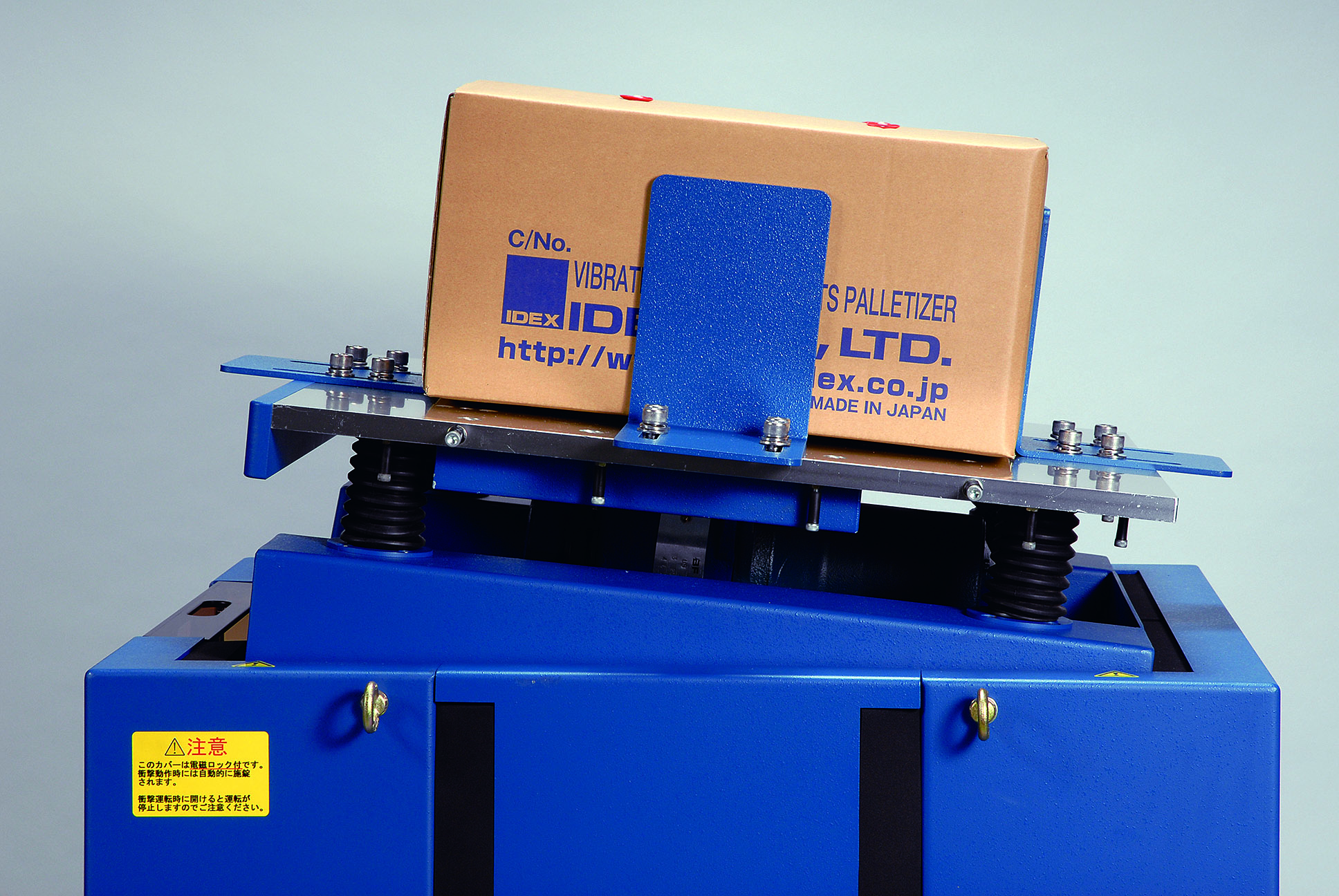 Cargo during transportation is not only vibrations, many factors also occurs such as shock, drive over a curb and bumpy road.
BF-50SST enables to generate "vibration"and"shock"­; simultaneously during transportation by a truck.
This made reproducibility has greatly improved.
Resonance points detection / Packaging design checkingl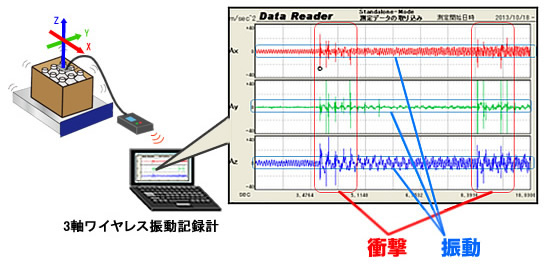 Specification
Vibration direction

Up/down, right/left, front/rear (triaxial simultaneous vibration)

Adjustable displacement range

0.2~2.6mmP-P

Vibration table

500 x 600mm with L type jig

Frequency range

10 - 67Hz (0.1Hz unit)

Acceptable acceleration range

98m/s² (10G)

Maximum loading weight

50kg

Operation mode

Vibration: MANUAL / SWEEP / TRANSPORTATION / COMBINATION
Shock: Front / Back / Vertical / Mix

Shock amount setting

Adjustable by positioner

Shock cycle setting

Adjustable at intervals of 6 seconds or longer

Temperature

0 - 40℃ (No condensation)

Power source

AC200 - 240V 3phase 50/60Hz 5A or below

Dimensions & weight

Vibration unit : 610(W) x 760(D) x 740(H)mm, approx. 270kg
Control unit : 650(W) x 460(D) x 900(H)mm, approx. 65kg
* Height of a pilot lamp is not included.

Standard accessory

3-Dimensional Wireless Vibration Recorder / 1 set
* PC not included.